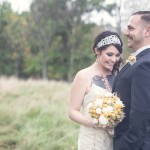 Liz Lane and I met on a creative project about 3 years ago, and we have since become good friends and creative partners.  I was honored and excited when she asked me to be the one to capture her and Andrew's day.  Although the rain settled in and never left, Liz's happiness greatly overshadowed that.  The laughter throughout the day was almost non-stop.  The joy of Liz, Andrew, family and friends at this wedding was unshakable.  Thank you to everybody that day that made it a memorable day of laughs and photographs!  Special thanks to Jim Tincher for 2nd shooting for me and assisting me throughout the day!
Personal message from Liz –
"Thank you to all of our family and friends for making our day so special.  It was absolutely perfect, and we will cherish the memories for a lifetime.  We hope you had just as much fun as we did!!!"
---
"It's because this day was a long time coming… but so worth the wait…  because you've taken your time and built something real…. because you're so good together…. because you're both loved very much."  Message from parents to couple.
About  a year ago, I was asked by Shannon Pelissero to shoot a wedding for her sister, Jen.  The original plan was for it to take place in Las Vegas with a shoot in the desert.  Fast forward a year and plans changed to a backyard in Pennsylvania…. and I couldn't have asked for a better setting for the day!  I was honored to capture it alongside Clay Cook of Clay Cook Photography.
---
It was a rainy day in October, and it couldn't have been better….
---