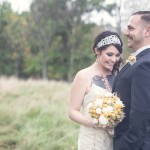 Liz Lane and I met on a creative project about 3 years ago, and we have since become good friends and creative partners.  I was honored and excited when she asked me to be the one to capture her and Andrew's day.  Although the rain settled in and never left, Liz's happiness greatly overshadowed that.  The laughter throughout the day was almost non-stop.  The joy of Liz, Andrew, family and friends at this wedding was unshakable.  Thank you to everybody that day that made it a memorable day of laughs and photographs!  Special thanks to Jim Tincher for 2nd shooting for me and assisting me throughout the day!
Personal message from Liz –
"Thank you to all of our family and friends for making our day so special.  It was absolutely perfect, and we will cherish the memories for a lifetime.  We hope you had just as much fun as we did!!!"
---
"It's because this day was a long time coming… but so worth the wait…  because you've taken your time and built something real…. because you're so good together…. because you're both loved very much."  Message from parents to couple.
About  a year ago, I was asked by Shannon Pelissero to shoot a wedding for her sister, Jen.  The original plan was for it to take place in Las Vegas with a shoot in the desert.  Fast forward a year and plans changed to a backyard in Pennsylvania…. and I couldn't have asked for a better setting for the day!  I was honored to capture it alongside Clay Cook of Clay Cook Photography.
---
On June 7th, 2014, I was fortunate enough to be the photographer for a fellow friend and photographer of mine, Kimberly McClellan Woods.  It was a magical day, inspired by the story of Harry Potter.  It started with a bridal session in my loft, then a walk around historic Old Louisville.  The ceremony and reception were in the Glassworks Building in downtown Louisville.  I want to thank Gary Barragan for stepping in to assist and 2nd shoot for me this day.  Some of the images below were taken by him.  I also want to thank Kat McKyle for rocking the bridal makeup and hair.
Harry Potter love theme and inspiration:
When I asked Kimberly about the Harry Potter theme, she related her wedding and love for Chris to the following…..
"Dumbledore watched her fly away, and as her silvery glow faded he turned back to Snape, and his eyes were full of tears. 'After all this time?' 'Always,' said Snape.'"
"When Snape confesses his continued love for Lily, he shows that his love is still strong, and no amount of time or distance can break it.  That is a true love story.  Chris and I, (Ok mainly me) wanted to share the same love that Snape had for Lily. We didn't do the traditional wedding because our love isn't traditional.  We made a vow, the unbreakable vow in fact, to promise that our love isn't temporary.  Our love is like magic.  It never really leaves us.  It is strong, and we will love each other… always."
Kimberly
---